I have made maps showing the death rate from various types of cancer in and around Europe. Some types of cancer are clearly linked to the lifestyle.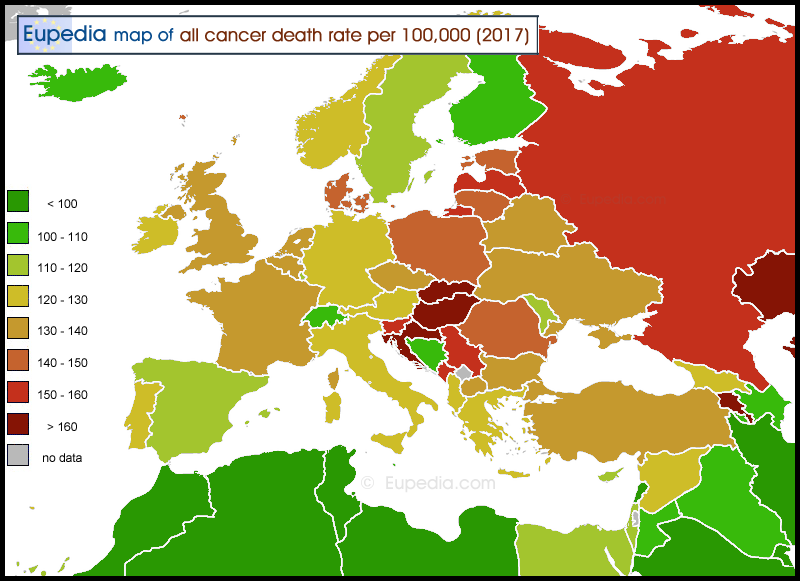 Lung cancer rates do not only depend on the percentage of smokers, but also on air quality. As you can see
here
, the Balkans have the worst air pollution in Europe, so it's not surprising that lung cancer is more an issue there too. Britain, the Netherlands and Belgium have high population, so lots of traffic, but also lots of industries, which all negatively affect air quality. In contrast Norway, Sweden, Finland, Austria and Switzerland are known for the excellent air quality and all have low rates of lung cancer.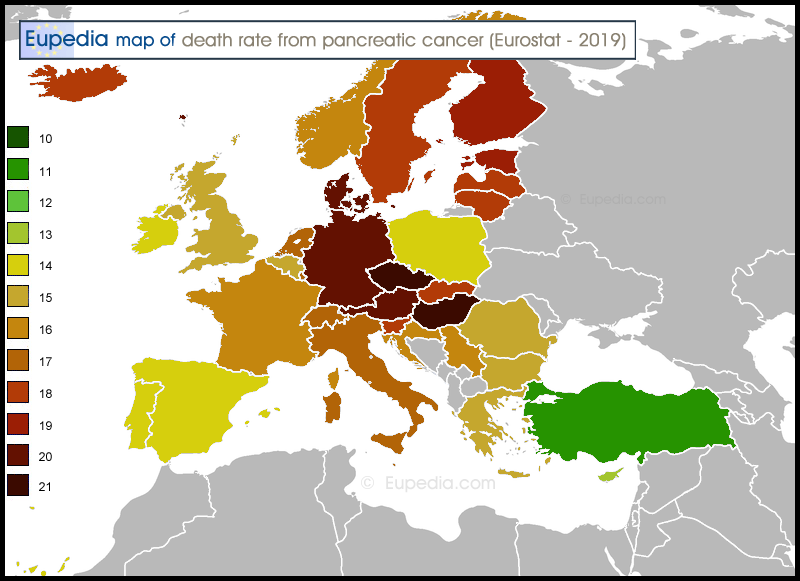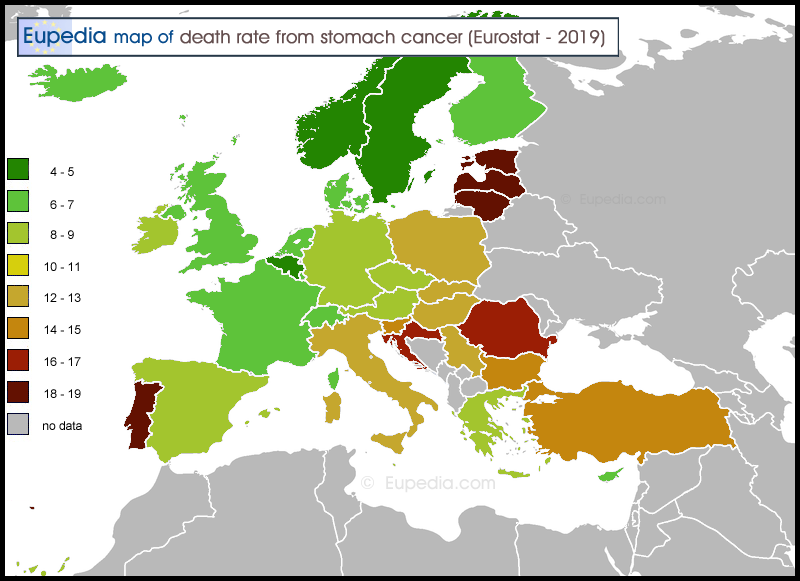 Alcohol consumption increases the risk for all types of cancer, but especially for breast cancer. So it's not surprising to find higher rates in Slavic and Baltic countries, where alcohol consumption has been historically high (even though it decreased a bit recently), while Turkey, a Muslim country, has a very low alcohol consumption and also a very low rate of breast cancer.
Prostate cancer appears to be far more of an issue in northern Europe, although I am not sure why.