Haplogroup U5 was the most common maternal lineage among European hunter-gatherers, not just during the Palaeolithic and Mesolithic, but until much later in North and Northeast Europe, notably with the Sami people. U5 is absent from Southwest Asia and very low in most of the Middle East, where its presence could be attributed to foreign invasions and settlements from the Bronze Age onwards (Hittites, Indo-Iranians, Phrygians, Armenians, Greeks, etc.).
U5 correlates mostly with Y-DNA haplogroups I, N1c1 and R1a.
Oddly enough southern Italians (data from
Boattini et al. 2013
) have even less U5 than the Greeks, Albanians and Maghrebians. This would tend to confirm
my theory
that E-V13 arrived in Europe in the Palaeolithic from North Africa, then crossed over to Albania and Greece.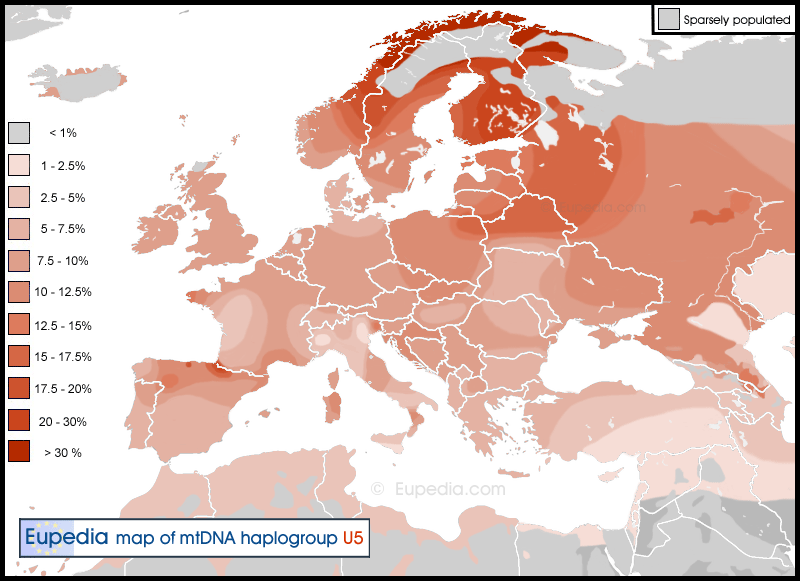 UPDATE:
a detailed page about the origins, history, distribution and subclades of haplogroup U5 is now available
here
.
Last edited: