Messages

21,842
Reaction score

12,327
Points

113
Ethnic group

Italian
I never thought of it in those terms at all, but I do remember saying that the day I had to put away my high heels would be the day I gave up.
I still have some of these in my closet. I can't bear to throw them out. I loved these shoes.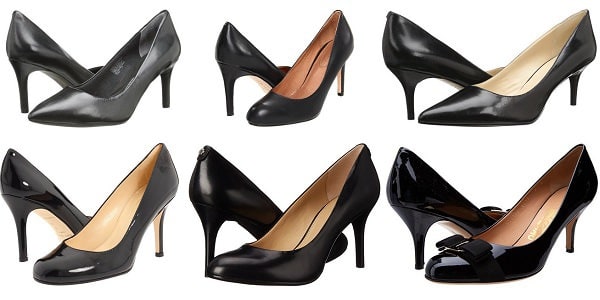 I wore these to work everyday.
These are the precise Bruno Magli's I was wearing to a Mardi Gras party in New Orleans when some drunken yahoo idiot vomited all over my feet. I almost decked him with my purse. I've never been to Mardi Gras since. They can have it. Barbarians.
I hope I don't have to eat my words.
See:
https://www.sciencedirect.com/science/article/pii/S0191886919304908
"
Highlights

•Preference for high heels correlated with female self-perceived attractiveness.
•Shorter body height correlated with preferences for high heels.
•High heels were most preferred in interaction with an attractive male.
•High heels were least preferred in interaction with an unattractive male.
•High heels are female sexual signals.


Abstract

Females use various behavioural tactics in order to attract the attention of a desirable mate. Wearing high heels enhances female physical attractiveness for the opposite sex, thus their use seems to be a powerful sexual signal. We investigated female preferences for high heels both in everyday life as well as in a hypothetical mating scenario. Slovak females reported a low frequency of wearing high heels (45% once per month, 38% never) in everyday life. Females with a lower body height and high self-perceived attractiveness reported more frequent use of high heels than others. Sociosexuality and involvement in a romantic relationship did not predict the wearing of high heels. When females imagined an interaction with an attractive male, preferences for high heels steeply increased compared with a scenario with an unattractive male. Females with a low body height use high heels in all probability to visually elongate their leg length in order to increase their physical attractiveness. High heels seem to be a form of sexual signalling by females in intersexual interactions."

I certainly didn't and don't wear them for men. I wore and wear them for myself. They make me feel feminine, and believe it or not even a high heel is more comfortable for me than flats. My arches hurt in flats.