Messages

268
Reaction score

22
Points

0
Late Bronze Age J2a1 found 1110-1270 B.C. Ludas-Varjú-dűlő, Hungary. Kyjatice Culture.
Individual BR2 Y-DNA J2a1.
"The genomic stasis of the Neolithic is subsequently interrupted during the third millennium BC coinciding with the onset of the Bronze Age. Our two Bronze Age samples, BR1 (1,980–2,190 cal BC) and BR2 (1,110–1,270 cal BC) fall among modern Central European genotypes. Within this period the trade in commodities across Europe increased and the importance of the investigated region as a node is indicated by the growth of heavily fortified settlements in the vicinities of the Carpathian valleys and passes linking North and South26. These two Bronze Age genomes represent the oldest genomic data sampled to date with clear Central European affinities."
Genome flux and stasis in a five millennium transect of European prehistory.
http://www.nature.com/ncomms/2014/141021/ncomms6257/full/ncomms6257.html#t1
Table 1: Result summary from 13 Hungarian petrous bone samples.
http://www.nature.com/ncomms/2014/141021/ncomms6257/fig_tab/ncomms6257_T1.html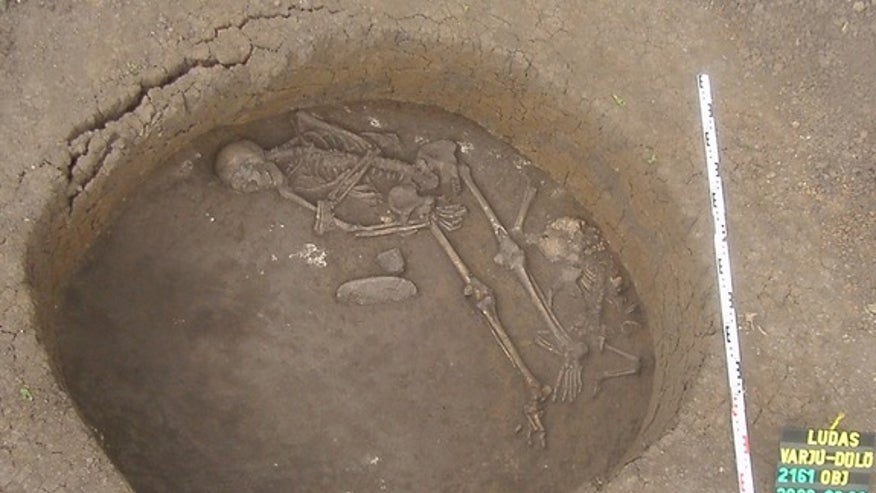 Foxnews - Ancient human skulls reveal when Europeans could drink milk.
http://www.foxnews.com/science/2014...kulls-reveal-when-europeans-could-drink-milk/
Europeans were lactose intolerant 5,000 years AFTER adopting farming: DNA reveals ancient people had difficulty digesting milk
- Discovery made from ancient DNA extracted from 13 skeletons
- Skeletons found in Hungary were dated from 5,700 BC to 800 BC
- The findings show progression towards lighter skin pigmentation
- Surprisingly there was no presence of increased lactose tolerance
- Tolerance to lactose only appeared in the Bronze Age, study claims
- Ancient Europeans may have practiced dairying to make cheese and yoghurt, which breaks down lactose, rather than to drink milk
http://www.dailymail.co.uk/sciencet...ancient-people-difficulty-digesting-milk.html